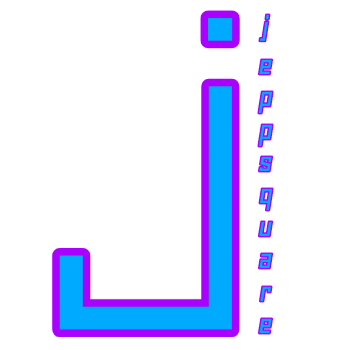 JEPPSQUARE
The Micro Blog Of Simon E. Jepps
www.jeppsquare.me
Jeppszebra
The
JEPPSZEBRA
is a design of Melodica aesthetic styling, created by
Simon Edward Jepps
in 2022 and is his personal favourite design.
The design is composed of a unique alternation of the Black/White keys, whereby all naturals alternate Black/White instead, whilst the sharps/flats follow a three-key repeating pattern of White-Black-Yellow.
The 37 Key
Hohner
Melodica features a jet Black body casing, a Yellow half-length BlowFlow mouthpiece and a
Seydel
clip-detach neckstrap.
The inspiration for this design was born from
Jepps'
desire to make the humble Melodica appear more in professional keeping with other jazz horn instruments, such as Trumpet, Clarinet and Saxophone.
Thus the Yellow is really an expression of Saxophone & Trumpet, an imitation so to speak of their brass appearance, whilst the Black is an expression of Clarinet and indeed the
Jeppszebra
completeness a salute to all their voices in music.
Thank you for reading.
Open Vault / Alt Pages ⧎

Games Vault

Chess Variants

Many of these PDFs are from an archive created over the years whence originally hosted on previous personal blogs, as such they may show cosmetic detailing of a particular website theme, which is different to that of

jeppsquare.me

.

Scacchronos ~ PDF ↷

8x8 variant featuring dice as time-keepers & empowerers of special movement.

The

Jeppsquare

favourite. ♞

.............................................

Jepps Random Chess ~ PDF ↷

8x8 variant of GM Fischer's game, employing dice as divinators, thus granting player tactical choice, increasing opening setups & simplifying Castling.

Jeppscha'nga ~ PDF ↷

8x8 variant of Chaturanga employing Classical western pieces and also Conkers.

Conqueror ~ PDF ↷

10x10 variant featuring Wizards & Conkers.

Conqueror 64 ~ PDF ↷

8x8 transposition of Conqueror.

Genie Of The Lamp ~ PDF ↷

8x8 variant featuring counter pieces.

Chec Toe ~ PDF ↷

4x4 variant featuring dice, infinite movement & wizardry.

Jepster Chess ~ PDF ↷

10x10 variant featuring an evolved Jester piece.

Siceirawan ~ PDF ↷

8x8 variant featuring a modified

Seirawan

ruleset.

.............................................

Ckess ~ PDF ↷

The JEPPSQUARE featured game, whilst not officially a Chess Variant, is played with a Chess-like philosophy and strategical mindset. A two player Checkers variant, featuring a touch of Chess and Indian Chaturanga.

Other Games Skeight ~ PDF ↷

Quite possibly the best dice game ever conceived! Played like boules/bowls, Skeight is a two-player tactical dice game utilizing eight D20s (twenty sided dice) of different colours, as rolling ballistics. A

Jeppsquare

favourite.

Wxyzaerds ~ PDF ↷

A majestic, multi intuitive diceword strategy game, for two or more players. The objective of the game is to create highest scoring words through the rolling of letter dice, whilst juggling your strategical providence with the Cobra Paw die. Yet the true magic of this game resides in the creativity of the players, who can create their own Wizard Words and Wizard's Dictionary, opening a whole new universe of magic, chance, chaos and ultimately the wonder of spells.

Krikkit ~ PDF ↷Download Score Sheet ↷

A strategic dice game for two or more players, based on The Hitch Hiker's Guide To The Galaxy novels. It is played similar to Yahtzee, but also features a challenging quiz, risky space faring obstacles, extra abilities to outsmart your opponent, and the opportunity to trade in cosmic real estate!

Hippo ~ PDF ↷

A humbling variation of Conkers, played by rolling them across the ground and attempting to maintain a continuum of points accumulation, before all your Conkers are eliminated. This is a simple yet very warming game for all the family and can be played with as many people as you like. I invented this game once upon a time, whence meditating under a Horse Chestnut tree.

Alt Pages

The Jepps'harp

A diatonic Blues Harmonica featuring a modified tuning setup, which as a result, grants the player more fundamental chords, more useful root keys and more diverse melodic phrasing possibilities.

The Game Of Ckess

A two player strategy board game, played with and like Checkers, only featuring much more indepth tactical challenges. A modest blending of Checkers, Chess and Indian Chaturanga.

The Jeppsax

A wearable hybrid musical instrument with saxophonic traits, made by marrying a custom styled Hohner Melodica with a custom configured Seydel Big Six harmonica.

Living With The French

The short novel, or "diary story", of myself a foreign exchange student,

whilst living with a French family during my childhood in the 1990's.

Blitzwatch Via Lichess live.