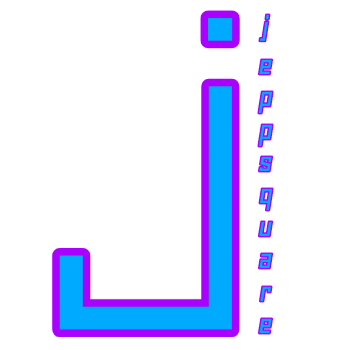 JEPPSQUARE
The Micro Blog Of Simon E. Jepps
www.jeppsquare.me
Living With The French ~ A Diary Story,
By Simon E Jepps ~ Introduction
Open Chapters List ⧎


Living With The French ~ Chapter One
Living With The French ~ Chapter Two
Living With The French ~ Chapter Three
Living With The French ~ Chapter Four
Living With The French ~ Chapter Five

Chapters 6-11 still to come, stay tuned..!
" To the Chasseigne family,
Who showed me what life was all about."
Living With The French is the childhood diary I kept when living with a French family for two weeks on
The Bristol ~ Bordeaux Exchange,
during my early secondary school years.
I call its self publication a
'Diary Story'
, to coin a term, since whilst it is a sort of 'short story', it is actually a true story and of timeless character. I thus feel the term
'Diary Story'
would suit any short literary work based on a good segment or majority part of a personal diary.
The diary was by no means a 'literary masterpiece' since it was only written by a young boy, but still, following a recent and thorough editorial by myself, this new revision which remains true to the events of the time, will no doubt keep you entertained until the very end.
The revision does sadly condense the fortnight into a period of only eleven days, since some days there really was not enough material events recorded to make book worthy. However as miracles would go, the recorded events and passion of true diary-keeping bring this story into a dimension of longevity, whereby the reader will feel the period portrayed as being much longer.
Originally self-published on the Lulu platform, purely as a literary experiment, I decided that whilst it is not really worthy as "sales" material, it is nevertheless a very entertaining read from the innocent mind of a young adventurer.
I have decided therefore to publish the since newly revised chapters here at
jeppsquare.me
as a series of unique blog posts.
Indeed this true story is perhaps more special to myself than it would be to any reader, but at least in confidence I can say, the experiences described and the story to be told, bring a warm leaf to one's shoulder.
I was about fourteen years of age at the time and so the whole experience was simply amazing for me. The diary portrays how, amidst all my anxiety, confusion, nervousness, fears and all the other feelings one would expect to have when venturing into a foreign country alone for the first time, I came to find the French people and their country to be the most beautiful in all the world.
Long live the French.
Open Vault / Alt Pages ⧎

Games Vault

Chess Variants

Many of these PDFs are from an archive created over the years whence originally hosted on previous personal blogs, as such they may show cosmetic detailing of a particular website theme, which is different to that of

jeppsquare.me

.

Jeppscha'nga ~ PDF ↷

8x8 variant of Chaturanga employing Classical western pieces and also Conkers.

Conqueror ~ PDF ↷

10x10 variant featuring Wizards & Conkers.

Conqueror 64 ~ PDF ↷

8x8 transposition of Conqueror.

Genie Of The Lamp ~ PDF ↷

8x8 variant featuring counter pieces.

Chec Toe ~ PDF ↷

4x4 variant featuring dice, infinite movement & wizardry.

Jepster Chess ~ PDF ↷

10x10 variant featuring an evolved Jester piece.

Siceirawan ~ PDF ↷

8x8 variant featuring a modified

Seirawan

ruleset.

.............................................

Ckess ~ PDF ↷

The JEPPSQUARE featured game, whilst not officially a Chess Variant, is played with a Chess-like philosophy and strategical mindset. A two player Checkers variant, featuring a touch of Chess and Indian Chaturanga.

Other Games Skeight ~ PDF ↷

Quite possibly the best dice game ever conceived! Played like boules/bowls, Skeight is a two-player tactical dice game utilizing eight D20s (twenty sided dice) of different colours, as rolling ballistics. A

Jeppsquare

favourite.

Wxyzaerds ~ PDF ↷

A majestic, multi intuitive diceword strategy game, for two or more players. The objective of the game is to create highest scoring words through the rolling of letter dice, whilst juggling your strategical providence with the Cobra Paw die. Yet the true magic of this game resides in the creativity of the players, who can create their own Wizard Words and Wizard's Dictionary, opening a whole new universe of magic, chance, chaos and ultimately the wonder of spells.

Krikkit ~ PDF ↷Download Score Sheet ↷

A strategic dice game for two or more players, based on The Hitch Hiker's Guide To The Galaxy novels. It is played similar to Yahtzee, but also features a challenging quiz, risky space faring obstacles, extra abilities to outsmart your opponent, and the opportunity to trade in cosmic real estate!

Hippo ~ PDF ↷

A humbling variation of Conkers, played by rolling them across the ground and attempting to maintain a continuum of points accumulation, before all your Conkers are eliminated. This is a simple yet very warming game for all the family and can be played with as many people as you like. I invented this game once upon a time, whence meditating under a Horse Chestnut tree.

Alt Pages

The Game Of Ckess

A two player strategy board game, played with and like Checkers, only featuring much more indepth tactical challenges. A modest blending of Checkers, Chess and Indian Chaturanga.

The Jeppsax

A hybrid musical instrument made by marrying a custom styled

Hohner Melodica with a custom configured Seydel Big Six harmonica.

Living With The French

The short novel, or "diary story", of myself a foreign exchange student,

whilst living with a French family during my childhood in the 1990's.